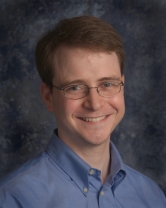 Christopher D. Watt, MD, PhD
Assistant Professor of Clinical Pathology and Laboratory Medicine
Pathology Residency Program Co-Director
Associate Director, Molecular Pathology Laboratory
University of Pennsylvania Perelman School of Medicine
Contact InformationDepartment of Pathology and Laboratory Medicine
Hospital of the University of Pennsylvania
3400 Spruce Street
Philadelphia, PA 19104

Email: christopher.watt@uphs.upenn.edu
Specialty Division
Precision and Computational Diagnostics
Clinical Expertise
Molecular Pathology
Education
B.S. (Biology), University of Kentucky, 1996
Ph.D. (Cell and Molecular Biology), Perelman School of Medicine at the University of Pennsylvania, 2005
M.D. (Medicine), Perelman School of Medicine at the University of Pennsylvania, 2005
Specialty Certification
Board Certified in Clinical Pathology (American Board of Pathology), 2008
Board Certified in Molecular Genetic Pathology (American Board of Pathology), 2009
Postgraduate Training
Resident in Clinical Pathology, Hospital of the University of Pennsylvania, 2005-2008
Fellow in Molecular Genetic Pathology, Hospital of the University of Pennsylvania, 2008-2009
Clinical Research Certificate Program, University of Pennsylvania School of Medicine Center for Clinical Epidemiology and Biostatistics, 2009-2010
Molecular Diagnostics in Personalized Medicine Fellowship, Hospital of the University of Pennsylvania, 2009-2010
Awards and Honors
Franklin Medical Scholar Fellowship,
University of Pennsylvania School of Medicine, 1996-1998
Medical Scientist Training Program,
University of Pennsylvania School of Medicine, 1998-2005
Pennsylvania Muscle Institute Training Grant,
University of Pennsylvania School of Medicine, 1999-2000
Cell and Developmental Biology Training Grant,
University of Pennsylvania School of Medicine, 2001-2003
Chairman's Award for Distinguished Service,
Hospital of the University of Pennsylvania, 2008
Leonard Berwick Resident Teaching Award,
Hospital of the University of Pennsylvania, 2008
The William Pepper Fellowship Award,
Hospital of the University of Pennsylvania, 2009
Kevin E Salhany Award for Excellence in Clinical Teaching,
Hospital of the University of Pennsylvania, 2013
Leonard Berwick Memorial Teaching Award,
Perlman School of Medicine at the University of Pennsylvania, 2016
Memberships and Professional Organizations
American Medical Association, Member, 2003 - Present
American Society for Clinical Pathology, Fellow Member, 2004 - Present
Association for Molecular Pathology, Associate Member, 2007 - Present
College of American Pathologists, Fellow Member, 2008 - Present
Pennsylvania Association of Pathologists, Member, 2011 - 2012
Selected Publications
Hatem J, Schrank-Hacker AM, Watt CD, Morrissette JJ, Rubin AI, Kim EJ, Nasta SD, Wasik MA, Bogusz AM., Diagnostic Pathology 11(): , 2016, PMID:27993143
Analytic Approach for Complete and Mixed Engraftment Analysis using Commercial Software.
Surrey LF, Smith JR, Lubin D, Van Deerlin V, Watt CD, The Journal of Molecular Diagnostics 18(6): 1030, 2016
Integration of Rapid Molecular Testing for Influenza and RSV into Existing Diagnostic Workflow.
Li Y, Alby K, Watt CD, Roth JJ, The Journal of Molecular Diagnostics 18(6): 979, 2016
BCR-ABL1 molecular responses at 12-18 months predict long-term event-free survival in patients with tyrosine kinase inhibitor (TKI)-treated chronic myelogenous leukemia (CML).
Press RD, Watt CD, Cai L, Van Deerlin VM, Roth JJ, Gentile C, Loren A, and Eickelberg G, The Journal of Molecular Diagnostics 18(6): 964, 2016
Improvements in workflow after verification and implementation of the cobas® HPV Test.
Roth JJ, Windon AL, Strubinger J, Carlin A, Gentile C, Watt CD, McGrath CM, Van Deerlin VM, The Journal of Molecular Diagnostics 18(6): 970, 2016
Quizartinib elicits differential responses that correlate with karyotype and genotype of the leukemic clone.
Nybakken G, Canaani J, Darshan R, Morrissette J, Watt CD, Shah N, Smith C, Bagg A, Carroll M, and Perl A, Leukemia 30(6): 1422-5, 2016
Differentiation response to gilteritinib (ASP2215) in relapsed/refractory FLT3 mutated acute myeloid leukemia patients is associated with co-mutations in NPM1 and DNMT3A.
Canaani J, Rea B, Sargent R, Morrissette J, Lieberman D, Watt CD, Carroll M, Perl A, Haematologica 101(S1): , 2016
Hiemenz MC, Kadauke S, Lieberman DB, Roth DB, Zhao J, Watt CD, Daber RD, Morrissette JJ, PLoS One 11(4): , 2016, PMID:27043212
Development of a dynamic leadership curriculum to enhance residency education in pathology and laboratory medicine.
Cambor C, Roth D, Loundas C, Heuer M, Watt C, Montone K, Sesok-Pizzini D, Modern Pathology 29(S2): , 2016
Evaluation of the Roche Cobas Liat influenza A/B assay: the effects of Liat implementation in the clinical laboratory and a comparison of results to a laboratory developed real-time PCR assay.
Roth JJ, Gentile CS, Sayer D, Nielsen D, Van Deerlin VM, Alby KA, and Watt CD, The Journal of Molecular Diagnostics 17(6): 784, 2015