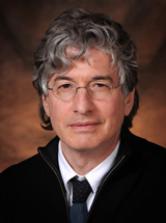 Charles S. Abrams, MD
Francis C. Wood Professor of Medicine in the Dep't of Pathology and Laboratory Medicine, secondary
University of Pennsylvania Perelman School of Medicine
Contact Information812 BRB II/III
421 Curie Blvd.
Philadelphia, PA 19104
Office: (215) 898-1058

Specialty Division
Laboratory Medicine
Research Interests

Phospholipid signaling in platelet and T-cells.

Key words: Pleckstrin, PH domains, cytoskeleton.

Description of Research

Inappropriate platelet activation contributes to vascular diseases including stroke and myocardial ischemia. Our laboratory is focused on phospholipid signaling in platelets and its contribution to inappropriate platelet activation. Ongoing projects are directed at understanding the roles of pleckstrin and lipid kinases in platelets. Pleckstrin (p47) was once solely known as an early marker of platelet activation; more recently it has been noted to contain the prototypic Pleckstrin Homology motif. Over the past half dozen years, work derived from our laboratory has demonstrated that pleckstrin plays a dominant role in the reorganization of the platelet, and lymphocyte, cytoskeleton. Furthermore, our laboratory has established these effects are regulated by pleckstrin phosphorylation, require critical lipid-binding residues contained with the amino-terminal Pleckstrin Homology domain, and have implicated an effector for this process to be the small GTP-binding protein, Rac. Additional work from our laboratory has helped define the role of phospholipid kinases in the pathway that is initiated by G-protein coupled receptors and ultimately leads to actin reorganization. Our studies use molecular and cellular biologic techniques to examine blood cell biology, and involve expression mutagenesis, single cell microinjection, genetic library screening, and murine homologous gene targeting ("gene knock-out").

Rotation projects

pleckstrin2 and actin assembly
PIP5K Ig and focal adhesions

Lab personnel:
Andrew Louden - Postdoctoral Fellow
Feng Wang - Postdoctoral Fellow
Seun-Ah Yang - Postdoctoral Fellow
Tami Bach - Postdoctoral Fellow
Michael Hu - Technician
Lurong Lian - Technician
Qing Chen - Undergraduate Student
CVI Expertise
CVI Program Unit(s):
Thrombosis / Hemostasis

CVI Research Description:
Inappropriate platelet activation contributes to vascular diseases including stroke and myocardial ischemia. Our laboratory is focused on phospholipid signaling in platelets and its contribution to inappropriate platelet activation. Ongoing projects are directed at understanding the roles of pleckstrin and lipid kinases in platelets. Pleckstrin (p47) was once solely known as an early marker of platelet activation; more recently it has been noted to contain the prototypic Pleckstrin Homology motif.

Over the past half dozen years, work derived from our laboratory has demonstrated that pleckstrin plays a dominant role in the reorganization of the platelet, and lymphocyte, cytoskeleton. Furthermore, our laboratory has established these effects are regulated by pleckstrin phosphorylation, require critical lipid-binding residues contained with the amino-terminal Pleckstrin Homology domain, and have implicated an effector for this process to be the small GTP-binding protein, Rac.

Additional work from our laboratory has helped define the role of phospholipid kinases in the pathway that is initiated by G-protein coupled receptors and ultimately leads to actin reorganization. Our studies use molecular and cellular biologic techniques to examine blood cell biology, and involve expression mutagenesis, single cell microinjection, genetic library screening, and murine homologous gene targeting.
Graduate Groups
Biochemistry and Molecular Biophysics
Cell and Molecular Biology
Education
B.E.S. (Bioengineering), The Johns Hopkins University, 1980
M.D. (Medicine), Yale University School of Medicine, 1984
Specialty Certification
American Board of Internal Medicine, 1987
American Board of Internal Medicine, Oncology Subspecialty, 1989
American Board of Internal Medicine, Hematology Subspecialty, 1990
American Board of Internal Medicine, Recertification in Hematology Subspecialty, 2005
American Board of Internal Medicine, Recertification in Hematology Subspecialty, 2015
Postgraduate Training
Intern in Medicine, Temple University Hospital, Philadelphia, 1984-1985
Resident in Medicine, Hospital of the University of Pennsylvania, PA, 1985-1987
Fellowship, Hematology-Oncology, Hospital of the University of Pennsylvania, PA, 1987-1991
Awards and Honors
Phi Beta Kappa, 1979
Tau Beta Pi-Engineering Honor Society, 1979
Graduated from Johns Hopkins with both Departmental and General Honors, 1980
Alpha Omega Alpha, 1985
Ciba Resident Teaching Award, Hospital of the University of Pennsylvania, 1986
Chief Residency in Internal Medicine, Hospital of the University of Pennsylvania (declined), 1987
National Research Service Award, 1988
First Place, Research Competition for Associate Members, American College of Physicians, Penna./W. Virginia Chapters, 1988
Physician Scientist Award, 1990
American Heart Association-Sanofi Winthrop Award, 1995
John Glick Prize for Teaching Excellence in Hematology-Oncology, Department of Medicine, University of Pennsylvania, 1999
Elected, American Society of Clinical Investigators, 2000
John Glick Prize for Teaching Excellence in Hematology-Oncology, Department of Medicine, University of Pennsylvania, 2001
Donald B Martin Teaching Service Award, Department of Medicine University of Pennsylvania, 2003
"Best Doctors in America", 2005
"Top Doctors", Philadelphia Magazine, 2005
"Top Doctors", Philadelphia Magazine, 2006
"Best Doctors in America", 2007
Elected, Association of American Physicians, 2007
Elected, Interurban Clinical Club, 2007
"Top Doctors", Philadelphia Magazine, 2007
Member of Board of Directors, The American Board of Internal Medicine, 2008
"Best Doctors in America", 2008
Chair of Hematology Board, The American Board of Internal Medicine, 2008
Co-Chair, NIH Scientific Review Committee on Hemostasis & Thrombosis, 2008
Member of Board of Directors, The American Board of Internal Medicine, 2008
"Top Doctors", Philadelphia Magazine, 2008
"Top Doctors" Philadelphia Magazine, 2009
Chair of Hematology Board, The American Board of Internal Medicine, 2009
Member of Board of Directors, The American Board of Internal Medicine, 2009
Member of Executive Board, The American Society of Hematology, 2009
Secretary, The American Society of Hematology, 2009
Chair, NIH Scientific Review Committee on Hemostasis & Thrombosis, 2009
"Best Doctors in America", 2009
Chair, NIH Scientific Review Committee on Hemostasis & Thrombosis, 2010
Chair of Hematology Board, The American Board of Internal Medicine, 2010
Member of Board of Directors, The American Board of Internal Medicine, 2010
Atherosclerosis Thrombosis & Vascular Biology Society (AHA) - Special Recognition Award, 2010
"Top Doctors" Philadelphia Magazine, 2010
Member of Executive Board, The American Society of Hematology, 2010
Secretary, The American Society of Hematology, 2010
Chair of Hematology Board, The American Board of Internal Medicine, 2011
Aab Cardiovascular Research Institute Award, 2011
Member of Executive Board, The American Society of Hematology, 2011
Member of Board of Directors, The American Board of Internal Medicine, 2011
Secretary, The American Society of Hematology, 2011
"Top Doctors" Philadelphia Magazine, 2011
"Best Doctors in America", 2011
"Top Doctors" South Jersey Magazine, 2011
Chair, NIH Scientific Review Committee on Hemostasis & Thrombosis, 2011
America's "Top Doctors", U.S. News & World Reports, 2011
Secretary, The American Society of Hematology, 2012
Member of Board of Directors, The American Board of Internal Medicine, 2012
"Top Doctors" Philadelphia Magazine, 2012
Chair of Hematology Board, The American Board of Internal Medicine, 2012
Member of Executive Board, The American Society of Hematology, 2012
Dupont Guerry Mentoring Award/Abramson Cancer Center at the University of Pennsylvania, 2013
Member, Board of Directors, American Board of Internal Medicine, 2013
"Top Doctors", South Jersey Magazine, 2013
"Top Doctors", Philadelphia Magazine, 2013
Member, Board of Directors, American Board of Internal Medicine, 2013-2013
Elected, Vice President of American Society of Hematology, 2014
Member, Hematology Board, American Board of Internal Medicine, 2014
"Top Doctors", South Jersey Magazine, 2014
Councilor, Interurban Clinical Club, 2014
"Top Doctors", Philadelphia Magazine, 2014
Member, Hematology Board, American Board of Internal Medicine, 2015
Established Investigator Award, Mid-West Platelet Colloquium, 2015
"Top Doctors", Philadelphia Magazine, 2015
President-elect of American Society of Hematology, 2015
President, American Society of Hematology, 2016
"Top Doctors", Philadelphia Magazine, 2017
"Top Doctors", Philadelphia Magazine, 2018
Best Doctors In America, 2019-2020
Elected, National Academy of Medicine, 2019
"Top Doctors", Philadelphia Magazine, 2019
"Top Doctors", Philadelphia Magazine, 2020
Vice Chair, International Society of Thrombosis & Haemostasis Annual Meeting, 2021-2021
Chair, Oversight Committee of the Sickle Cell Clinical Trials Network, American Society of Hematology, 2021
"Top Doctors", Philadelphia Magazine, 2021
Member, Hematology Self-Assessment Committee, American Board of Internal Medicine, 2021-2025
"Top Doctors", Philadelphia Magazine, 2022
Memberships and Professional Organizations
American Society of Hematology, 1989 - present
International Society of Thrombosis and Haemostasis, 1992 - Present
American Society for Clinical Investigation, 2000 - Present
American Board of Internal Medicine, 2002 - Present
National Organization of the American Heart Association, 2002 - 2006
NIH Scientific Review Committee on Hemostasis & Thrombosis, 2006 - 2011
Interurban Clinical Club, 2007 - Present
Association of American Physicians, 2007 - Present
National Academy of Medicine, 2019 - Present
Web Links
Selected Publications
Wang, Y., Chen, X., Lian, L., Bach, T.L., Golden, J., Morrisey, E.M., Abrams, C.S., Proceedings of the National Academy of Science (U.S.A.) 104(28): 11748-53, 2007, PMID:17609388
Trivedi, C.M., Luo, Y., Yin, Z., Zhang, M., Floss, T., Goettlicher, M., Ruiz, P., Wurst, W., Ferrari, V., Abrams, C.S., Gruber, P., Epstein, J.A., Nature Medicine 13(): 324-331, 2007, PMID:17322895
Loss of PIP5KIβ demonstrates that rapid PIP2 synthesis is required for IP3 formation
Wang, Y., Chen, X., Lian, L., Tang, T., Stalker, T.J., Sasaki, T., Brass, L.F., Choi, J.K., Hartwig, J.H., Abrams, C.S., Proceedings of the National Academy of Science (U.S.A.) 105(): 14064-14069, 2008
Pan, W., Choi, S.-C., Wang, H., Qin, Y., Volpicelli-Daley, L., Swan, L., Lucast, L., Khooo, C., Zhang, X., Li, L., Abrams, C.S., Sokol, S.Y., Wu, D., Science 321(): 1350-1353, 2008, PMID:18772438
Loss of PIP5Kγ, but not PIP5Kβ, impairs the integrity of the membrane cytoskeleton
Wang, Y., Litvinov, R.I., Chen, X., Lian, L., Bach, T.L., Petrich, B., Monkley, S., Critchley, D., Birnbaum, M.J., Weisel, J.W., Hartwig, J.H., Abrams, C.S., J. Clinical Investigation 118(2): 812-819, 2008
Mao, Y.S., Yamaga, M., Zhu, X., Wei, M., Sun, H.-Q., Wang, J., Yun, M., Wang, Y., Di Paolo, G., Bennett, M., Mellman, I.S., Abrams, C.S., De Camilli, P.V., Lu, C.Y., and Yin, H.L., Journal of Cell Biology 184(): 281-296, 2009, PMID:19153220
Lian, L., Wang, W., Flick, M., Choi, J., Scott, E., Degen, J., Lemmon, M.A., Abrams, C.S., Blood In press(): , 2009, PMID:19190246
Min, S.H., Abrams, C.S., Biochemical J 423(1): 99-108, 2009, PMID:19740077
Volpicelli-Daley, L.A., Lucast, L., Gong, L.-W., Liu, L., Sasaki, J., Sasaki, T., Abrams, C.S., Kanaho, Y., De Camilli, P., J. Biologic Chemistry, 2010, PMID:20622009
Mitsios, J.V., Prévost, N., Kasirer-Friede, A., Gutierrez, E., Groisman, A., Abrams, C.S., Litvinov, R.I., Zemljic-Harpf, A., Ross, R.S., Shattil, S., J., J. Thrombosis & Haemostasis, 2010, PMID:20670372