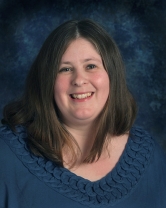 Kristen M. Stashek, MD
Assistant Professor of Clinical Pathology and Laboratory Medicine
University of Pennsylvania Perelman School of Medicine
Contact InformationHospital of the University of Pennsylvania
3400 Spruce St
6 Founders
Philadelphia, PA 19104

Specialty Division
Anatomic Pathology
Research Expertise
Neuroendocrine neoplasia of the gastrointestinal tract and pancreas
Clinical Expertise
Gastrointestinal pathology with a special interest in gastrointestinal and pancreatic neuroendocrine tumors and inflammatory disorders of the gastrointestinal tract.
Education
BS (Biology), Georgian Court University, 2004
MD (Medicine), UMDNJ-Robert Wood Johnson Medical School, 2008
Postgraduate Training
Anatomic and Clinical Pathology Residency, University of Virginia, Charlottesville, VA, 2008-2012
Surgical Pathology Fellowship, University of Iowa Hospitals and Clinics, Iowa City, IA, 2012-2013
Awards and Honors
RWJMS Summer Research Grant, 2005
UVA Young Scientist Research Grant ($500), 2009
Best Podium Presentation, UVA Research Day, 2011
Best basic science talk, awarded at American Academy of Endocrine Surgeons meeting, 2014
The James E. Wheeler, MD Award for Excellence in Anatomic Pathology Resident Training Award, 2015
Most Outstanding Teacher in the Gastroenterology course, Penn Medical School (from class of 2019), 2016
Memberships and Professional Organizations
United States and Canadian Academy of Pathology, 2012 - Present
North American Neuroendocrine Tumor Society (NANETs), 2015 - Present
Rodger C Haggitt Gastrointestinal Pathology Society, 2016 - Present
American Society for Clinical Pathology, 2017 - Present
Selected Publications
Mismatch Repair Deficiency (MMR-D) and Programmed Death Ligand-1 (PD-L1) Expression in Gastric Adenocarcinomas
Taylor M Jenkins, Rashmi Tondon, Li-Ping Wang, Amy Ziober, Priti Lal, Stuti G Shroff, Emma E Furth, Kristen M Stashek, Modern Pathology Volume 30, (S2): 178A, 2017
Molecular and Cytogenomic Profiling of Hepatic Adenocarcinoma Expressing Inhibin, a Mimicker of Neuroendocrine Tumors: Proposal to Reclassify as "Cholangioblastic Variant of Intrahepatic Cholangiocarcinoma".
Braxton DR, Saxe D, Damjanov N, Stashek K, Shroff S, Morrissette JD, Tondon R, Furth EE., Human Pathol, 2017
Deep Inflammation in Clinically Diagnosed Ulcerative Colitis (UC) Resections: How Much Is Too Much?
Sharon Song, Stuti G Shroff, Emma E Furth, Rashmi Tondon, Kristen M Stashek., Modern Pathology 30(S2): 201A, 2017
Embolotherapy for Neuroendocrine Tumor Liver Metastases: Prognostic Factors for Hepatic Progression-Free Survival and Overall Survival.
Chen JX, Rose S, White SB, El-Haddad G, Fidelman N, Yarmohammadi H, Hwang W, Sze DY, Kothary N, Stashek K, Wileyto EP, Salem R, Metz DC, Soulen MC, Cardiovasc Intervent Radiol 40(1): 69-80, 2017
Yttrium-90 Microspheres as a cause of non-healing gastric ulcer: histologic features often mimic chemical gastropathy
Jenkins TM, Shroff SG, Tondon R, Furth EE, Stashek KM, Modern Pathology 29(S2): 176-177A, 2016
Ipilumimab induced perforating colitis: severe cases mimic Crohn disease and ulcerative colitis
Tondon R, Furth EE, Shroff S, Stashek K, Modern Pathology 29(S2): 203A, 2016
The Notch pathway is activated in neoplastic progression in esophageal squamous cell carcinoma
Lubin DJ, Shroff SG, Stashek KM, Furth EE, Modern Pathology 29(S2): 184A, 2016
Neoplasia in Patients with Atrophic Metaplastic Autoimmune Gastritis (AMAG): Screening and Surveillance Endoscopy Should Become Standard of Care.
Stashek, Kristen; Tondon, Rashmi; Shroff, Stuti G.; Roses, Robert; Furth, Emma E.; Metz, David C., Digestive Diseases Week 2016, Poster presentation, San Diego, CA, 2016
Leong's Manual of Diagnostic Antibodies for Immunohistology
Stashek KM, Shroff SG, Cambridge University Press 3rd Edition, 2016
Clinical and Pathologic Characteristics of Gastric Neuroendocrine Tumors in a Tertiary Care Center
Stashek K, Roses R, Furth E, Metz D, North American Neuroendocrine Tumor Society Meeting, 2015