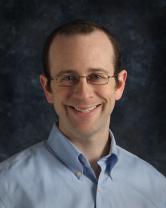 Amrom Obstfeld, MD, PhD
Assistant Professor of Clinical Pathology and Laboratory Medicine
University of Pennsylvania Perelman School of Medicine
Assistant Director of Hematology and Coagulation Laboratories
Children's Hospital of Philadelphia
Contact InformationDepartment of Pathology and Laboratory Medicine
Children's Hospital of Philadelphia
5th Floor Building - 5199C
3401 Civic Center Boulevard
Philadelphia, PA 19104
Office: 267-426-7491
Fax: 215-590-1736

Education
B.A. (Biology, Asian and Middle Eastern Studies), University of Pennsylvania, 2003.
Ph.D. (Physiology), Columbia University, 2010.
M.D., College of Physicians and Surgeons, Columbia University, 2012.
Specialty Certification
American Board of Pathology, 2015
Postgraduate Training
Pathology and Laboratory Medicine, Hospital of the University of Pennsylvania, 2012-2015
Certificate - Biomedical Informatics, University of Pennsylvania, 2019-2020
Awards and Honors
Magna Cum Laude, University of Pennsylvania, 2003
MD/PhD Symposium Award, Columbia University, 2007
Immunology Retreat 2nd Place Poster Prize, Columbia University, 2008
Student Research Day MD/PhD Award, Columbia University, 2010
Doctor Harold Lee Meierhof Memorial Prize for outstanding achievement in Pathology, Columbia University, 2012
The Leonard Berwick Residency Training Award, Perelman School of Medicine at the University of Pennsylvania, 2015
Penn Institute of Biomedical Informatics Junior Faculty Travel Award, 2016
Society of '67 Open Access Publication Award, Association of Pathology Chairs, 2020
Memberships and Professional Organizations
Association for Pathology Informatics, 2015 - Present
International Society for Laboratory Hematology, 2016 - Present
International Council for Standardization in Haematology, 2018 - Present
College of American Pathologists, 2018 - 2021
Harmonization Oversight Group, International Consortium for Harmonization of Clinical Laboratory Tests, 2019 - Present
Joint Committee for Traceability in Laboratory Medicine, Blood Cell Counting and Typing Team, 2020 - Present
Web Links
Selected Publications
Thromboelastography Changes of Whole Blood Compared to Blood Component Transfusion in Infant Craniosynostosis Surgery.
Nelson O, Wu L, Swanson JW, Hsu G, Lambert MP, Obstfeld A, Thottathil P, Wohler BL, Stricker PA, Simpao AF, Galvez JA., J Craniofac Surg 33(1): , 2022
Hemolysis After Medication Exposure in Pediatric Patients With G6PD Deficiency.
Doshi BS, Kamdar A, Lambert MP, Obstfeld AE., J Pediatr Hematol Oncol., 2021
Amrom E Obstfeld, Khushbu Patel, James C Boyd, Julia Drees, Daniel T Holmes, John P A Ioannidis, Arjun K Manrai, Clinical Chemistry 67(9): 1175-1181, 2021, PMID:34402506
Data Mining Approaches to Reference Interval Studies
Obstfeld AE, Patel K, Boyd JC, Drees J, Holmes DT, Ioannidis JPA, Manrai AK, Clin Chem 67(9): 1175-1181, 2021
Dumm RE, Elkan M, Fink J, Richard-Greenblatt M, Obstfeld AE, Harris RM., J Appl Lab Med, 2021, PMID:34165533
Huang B, Wang R, Masino AJ, Obstfeld AE., Int J Lab Hematol, 2021, PMID:33949115
Clinical impact of genomic characterization of 15 patients with acute megakaryoblastic leukemia-related malignancies
Lalonde E, Rentas S, Wertheim G, Cao K, Surrey LF, Lin F, Zhao X, Obstfeld A, Aplenc R, Luo M, Li MM, Cold Spring Harb Mol Case Study 7(2): , 2021
Facilitating test status information communication in the time of COVID-19
Master SR, Neide B, Kollu S, Mulchandani S, Harris RM, Obstfeld AE, Acad Pathol 8(): , 2021
"Aiding clinical assessment of pediatric sepsis using hematological analyzer with machine learning techniques"
Wang R, Huang B, Obstfeld A., ISLH Virtual Meeting 2020, 2020
Doshi BS, Rogers RS, Whitworth HB, Stabnick EA, Britton J, Butler RB, Obstfeld AE, Witmer CM, Journal of Thrombosis and Haemostosis 17(1): 1838-1847, 2019, PMID:31350816