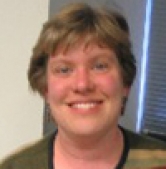 Janis K. Burkhardt, PhD
Professor of Pathology and Laboratory Medicine
Perelman School of Medicine at the University of Pennsylvania
Contact InformationDepartment of Pathology and Laboratory Medicine
Children's Hospital of Philadelphia
Perelman School of Medicine University of Pennsylvania
816D Abramson Research Center
3615 Civic Center Blvd.
Philadelphia, PA 19104

Office: (267) 426-5410
Fax: (267) 426-5165

Email: jburkhar@pennmedicine.upenn.edu
Specialty Division
Immunobiology and Experimental Pathology
Research Expertise
Research Interests
Regulation of cytoskeletal dynamics in T cells and dendritic cells, and cytoskeletal control of the immune response

Keywords: T cells, dendritic cells, signaling, cell migration, antigen presentation, cytoskeletal dynamics, protein traffic, immunodeficiency, autoimmunity, vaccine development, cancer immunotherapy, integrins

Research Summary
The focus of my lab is on the role of the cytoskeleton in T cell and dendritic cell function. The cytoskeleton is intimately involved in determining the efficiency and the fidelity of the immune response. For example, when a cytotoxic T cell recognizes a tumor cell for lysis, specific receptor interactions trigger capping of the cortical actin cytoskeleton, creating a specialized membrane domain that is important for T cell signaling events leading to lysis of the tumor cell. Similar processes are important for directing and modulating T cell help. In dendritic cells, actin regulatory proteins control the uptake and presentation of antigens, migration of antigen-bearing cells from sites of infection to lymphoid organs, and defining the outcome of T cell stimulation. Our long-term goals in the lab are to understand how receptor-ligand interactions at the cell surface trigger remodeling of the cytoskeleton, and how the cytoskeleton in turn affects the immune response. Proteins of current interest in the lab include WASP, an actin regulatory protein involved in immunodeficiency disease, HS1, a related protein implicated in autoimmune disease, and Crk family adapter proteins, proteins that control T cell adhesion and migration.

Rotation Projects
Possible rotation projects are always changing. Topics could include analyzing regulation of T cell actin dynamics at the immunological synapse, analyzing actin function during antigen presentation in dendritic cells, or manipulating cytoskeletal signaling pathways to modify T cell migration during T cell immunotherapy.

Lab personnel:
Nathan Roy, Postdoctoral Fellow
Shuixing Li, Research Associate
Edward Williamson, Research Associate
Vidhi Chandra, Research Technician

Itmat Expertise
Research in the lab centers on the role of the cytoskeleton in T cell and dendritic cell function. In particular, we are studying the role of actin binding proteins such as ezrin, moesin, fascin and alpha-actinin in modulating cell signaling and cell migration via changes in cell stiffness and ligand mobility.
Graduate Groups
Cell and Molecular Biology
Immunology
Education
A.B. (Biology, Magna Cum Laude), Washington University, 1983
Ph.D. (Microbiology and Immunology), Duke University, 1989
Specialty Certification
Postgraduate Training
Pre-doctoral Fellow, Cell and Molecular Biology Program, Department of Microbiology and Immunology, Dr. Yair Argon, Advisor, Duke University, 1983-1988
Postdoctoral Fellow, Department of Microbiology and Immunology, Dr. Bernard Amos, Supervisor, Duke University, 1989-1993
Postdoctoral Fellow, Cell Biology Programme, Dr. Gareth Griffiths Supervisor, European Molecular Biology Laboratory (EMBL), Heidelberg, Germany, 1993-1996
Awards and Honors
Phi Beta Kappa national honor society, 1982
NIH Pre-doctoral fellowship, 1983-1988
Biology Honors, Washington University, 1983
Sigma Xi National Scientific Honor Society, 1986
R. Burns Prize to outstanding graduate student of the year, Dept. Microbiology and Immunology, Duke University, 1988
NIH Post-doctoral fellowship, 1989
Post-doctoral fellowship, The Irvington Institute for Medical Research, 1990-1993
Post-doctoral fellowship, Human Frontiers Science Program, 1993-1995
Recipient, Bane Trust Fund, 1996
Young Investigator Award, Cancer Research Foundation, 1997
Recipient, Louis Block Fund, 1997
Career Development Award, Schweppe Foundation, 1998
Evelyn and George Willing Endowed Chair in Pathology Research, Children's Hospital of Philadelphia, 2008-Present
Distinguished Mentor Award, Penn Biomedical Postdoctoral Programs, 2017
Simon Flexner Award for Excellence in Mentoring Graduate Students and Postdocs, Penn Dept., of Pathology and Laboratory Medicine, 2018
Memberships and Professional Organizations
Member, American Society for Cell Biology, 1986 - Present
Ad hoc reviewer for the following panels: National Science Foundation, NIH Cell Development and Function-6 Study Section, NIH Special Emphasis Panel, NIH Cell and Molecular Immunology A Study Section, VA Merit Review Panel IMMA, 1998 - Present
External Reviewer: Human Frontier Science Program, France; Wellcome Trust, England; Telethon Italia, Italy; German Research Foundation, Germany; Israeli Science Foundation, Israel; Medical Research Council, England; Institut Pasteur, France, 2000 - Present
Chicago Cytoskeleton, 2001 - 2003
Regular member, NIH Cell and Molecular Immunology-A Study Section (formerly ALY), 2001 - 2006
Member, American Association of Immunologists, 2005 - Present
Member, Advisory Board for 5P01HL059561, PI: Raif Geha, Harvard University, 2007 - 2011
Regular member, Lupus Research Institute Grant Review Panel, 2008 - 2011
Member, Arthritis Foundation Grant Review Panel, 2009 - 2012
Site Visitor, NIH Experimental Immunology Branch, 2010 - 2010
Member, European Molecular Biology Alumni Association, Germany, 2015 - Present
Member, NIH Cancer Immunology and Immunotherapy Fellowship Panel (ZRG FO9CY(20), 2017 - 2017
Site Visitor, NIH NHLBI Molecular Biology Section, 2018 - 2018
Web Links
Selected Publications
Ezrin and moesin function together to promote T cell activation.
Shaffer MH, Dupree RS, Zhu P, Saotome I, Schmidt RF, McClatchey AI, Freedman BD, Burkhardt JK., J Immunol 182(2): 1021-1032. , 2009 PMCID: PMC3491660
The c-Abl tyrosine kinase regulates actin remodeling at the immune synapse
Huang Y, Comiskey EO, Dupree RS, Li S, Koleske AJ, Burkhardt JK., Blood 112(1): 111-119., 2008 PMCID: PMC2435682
The actin cytoskeleton in T cell activation.
Burkhardt, J.K., Carrizosa, E. and Shaffer, M.H., Ann Rev Immunol 26, 233-259(): , 2008
WAVE2 regulates actin cytoskeletal reorganization and CRAC-mediated calcium entry during T cell activation.
Nolz JC, Gomez TS, Zhu P, Li S, Medeiros RB, Shimizu Y, Burkhardt, JK, Freeman BD, Billadeau, DD., Current Biology 16(1): 24-34, 2006
HS1 functions as an essential actin-regulatory adapter protein at the immune synapse.
Gomez TS, McCarney SD, Carrizosa E, Labno CM, Comiskey EO, Nolz JC, Zhu P, Freedman BD, Clark MR, Rawlings DJ, Billadeau DD, Burkhardt, JK., Immunity 24(6): 741-752, 2006
Dynamin 2 regulates T cell activation by controlling actin polymerization at the immunological synapse
Gomez TS., Hamann MJ., McCarney S., Savoy DN., Lubking CM., Heldebrant MP., Labno CM., McKean DJ., McNiven MA., Burkhardt JK., Billadeau DD., Nature Immunology 6(3): 261-270, 2005
Itk functions to control actin polymerization at the immune synapse through localized activation of Cdc42 and WASP
Labno CM., Lewis CM., You D., Leung DW., Takesono A., Kamberos N., Seth A., Finkelstein LD., Rosen MK., Schwartzberg PL., Burkhardt JK., Current Biology 13(18): 1619-1624, 2003
ERM-dependent movement of CD43 defines a novel protein complex distal to the immunological synapse.
Allenspach EJ, Cullinan P, Tong J, Tang Q, Tesciuba AG, Cannon JL, Takahashi SM, Morgan R, Burkhardt JK, Sperling AI., Immunity 15(5): 739-750, 2001
Wasp recruitment to the T cell:APC contact site occurs independently of Cdc42 activation.
Cannon JL, Labno CM, Bosco G, Seth A, McGavin MH, Siminovitch KA, Rosen MK, Burkhardt JK., Immunity 15(2): 249-259, 2001
Regulation of Cytoskeletal Dynamics at the Immune Synapse: New Stars Join the Actin Troupe
Billadeau, D.D. and Burkhardt, J.K., Traffic 7(11): 1451-1460. , 2006