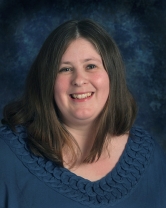 Kristen M. Stashek, MD
Associate Professor of Clinical Pathology and Laboratory Medicine
Perelman School of Medicine at the University of Pennsylvania
Contact InformationHospital of the University of Pennsylvania
3400 Spruce Street, 7 Gates
Philadelphia, PA 19104

Specialty Division
Anatomic Pathology
Research Expertise
Inflammatory and neoplastic disorders of the gastrointestinal tract
Clinical Expertise
Gastrointestinal pathology with a special interest in gastrointestinal and pancreatic neuroendocrine tumors and inflammatory disorders of the gastrointestinal tract.
Education
BS (Biology) Georgian Court University, 2004
MD UMDNJ-Robert Wood Johnson Medical School, 2008
Specialty Certification
Anatomic Pathology, American Board of Pathology, 2012
Postgraduate Training
Anatomic and Clinical Pathology Residency, University of Virginia Charlottesville, 2008-2012
Surgical Pathology Fellowship, University of Iowa Hospitals and Clinics, 2012-2013
Awards and Honors
RWJMS Summer Research Grant, 2005
UVA Young Scientist Research Grant, 2009
Best Podium Presentation, UVA Research Day, 2011
Best basic science talk, awarded at American Academy of Endocrine Surgeons meeting, 2014
The James E. Wheeler, MD Award for Excellence in Anatomic Pathology Resident Training Award, 2015
Most Outstanding Teacher in the Gastroenterology course, Penn Medical School (from class of 2019), 2016
Memberships and Professional Organizations
United States and Canadian Academy of Pathology, 2012 – Present
North American Neuroendocrine Tumor Society (NANETs), 2015 – Present
Rodger C. Haggitt Gastrointestinal Pathology Society, 2016 – Present
American Society for Clinical Pathology, ASCP RISE Surgical Pathology Subcommittee, 2017 - Present
Selected Publications
Gastrointestinal Tract Injury by Yttrium-90 Appears Largely Restricted to Resin Microspheres But Can Occur Years After Embolization
Feely, Michael DO; Tondon, Rashmi MD; Gubbiotti, Maria MD, PhD; Stashek, Kristen M. MD; Numbere, Numbereye MBBS; Huber, Aaron R. DO; Sharma, Ashwani K. MD; Geller, Brian S. MD; Salaria, Safia N. MD; Gonzalez, Raul S. MD, American Journal of Surgical Pathology 46(9): 1234-1240, 2022
Ghost Cell Odontogenic Carcinoma Arising in a Previous Calcifying Odontogenic Cyst: A Case Report and Review of Literature
Ioana Ghita, Michael Y. Nagai, Joshua E. Lubek, Kristen M. Stashek, John R. Basile, Jeffery B. Price, John C. Papadimitriou, Donita Dyalram & Rania H. Younis, Head and Neck Pathology 16(3): 828-835, 2022
Characterization of Mycophenolate Mofetil Gastrointestinal Toxicity and Risk Factors for Severe Disease and Poor Prognosis.
Bhattacharya S, Stoleru G, Patel P, Abutaleb A, Stashek K, Cross R, Inflamm Bowel Dis 28(5): 811–814, 2022
Immunohistochemical Pitfalls in Malignant Peritoneal Mesothelioma: A Case Report and Review for the General Pathologist
Stashek, K, Fanaroff R, Burke A, AJSP: Reviews and Reports 27(3): 94-97, 2022
Do Additional Histologic Features Improve Pattern Based Grading of Resected Adenocarcinomas of the Lung?
Fanaroff R, Stashek K, Burke A, USCAP Annual Meeting, New Orleans, LA, 2022
Common Pathologic Staging Errors in Treatment Naive Colonic Adenocarcinoma Resection Specimens Upon Subspecialist Review and Effects on Post Operative Management
Wheeler E, Helman S, Bafford A, Stashek K, USCAP Annual Meeting, New Orleans, LA, 2022
Pleomorphic Carcinoid: A Pitfall in Diagnosis on Small Biopsy Specimens
Hardy, Naomi MD; Jacobs, Jonathan MD; Staats, Paul MD† Burke, Allen MD; Stashek, Kristen MD; Malone, Laura MD, AJSP: Reviews and Reports 27(2): 69-72, 2022
Tumor Budding in Non-Treated, Node-Negative Colorectal Adenocarcinoma Resection Specimens: What is the Association with Isolated Tumor Cells?
Hardy N, LaRocque A, Fanaroff R, Burke A, Bafford A, Stashek K, USCAP Annual Meeting, New Orleans, LA, 2022
Differences in Ki67 Proliferation Index Between Peripheral and Central Small Cell Carcinomas of the Lung
Fanaroff R, Herring A, Stashek K, Burke A, USCAP 2022 Annual Meeting, New Orleans, LA, 2022
Clinical and Pathologic Features of Colorectal Adenocarcinomas in Patients Under 50 Years of Age Undergoing Resection
Hardy N, Shih P, Sundel M, Burke A, Bafford A, Stashek K, USCAP Annual Meeting, New Orleans, LA, 2022