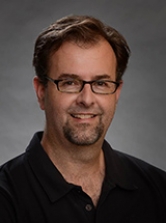 Andrew D. Wells, PhD
Associate Professor of Pathology and Laboratory Medicine
University of Pennsylvania Perelman School of Medicine
Contact Information916E Abramson Research Center
3516 Civic Center Boulevard
Philadelphia, PA 19104
Office: (215) 590-8710
Fax: (215) 590-7384

Email: adwells@pennmedicine.upenn.edu
Research Expertise
My laboratory studies how T lymphocyte activation, differentiation, and tolerance are regulated by components of the cyclin-dependent kinase (CDK) cascade like CDK2 and p27KIP1, and by transcription factors like FOXP3 and IKAROS in cooperation with epigenetic factors like DNMT3A. We have over 15 years of experience in cellular immunology, cell biology, and molecular biology research, including mouse models, in vivo and in vitro lymphocyte function, biochemistry, transcriptional biology and epigenetics. More recently, we have incorporated 'next generation' approaches like ATAC-seq, ChIP-seq and methyl-DIP-seq to study transcription factor binding, chromatin remodeling, and DNA methylation genome-wide, and three-dimensional chromosome conformation capture (3C)-based techniques like 4C-seq and Capture C to study long-range interactions between enhancers and promoters. We also use CRISPR/CAS9 genome editing technology to mutate gene regulatory elements in mice and in human cells. Two of the most current projects in the lab are outlined below:

A regulatory T cell-intrinsic role for CDK2 and p27kip1 in acquired immune tolerance:

We previously found that the cyclin-dependent kinase CDK2 phosphorylates the Treg transcription factor Foxp3, targeting it for proteolytic degradation. Treg with defective CDK2 activity express more Foxp3 and are better able to mediate cardiac allograft tolerance in response to costimulatory blockade. We now report that normal Treg development in the thymus and TGFB-mediated iTreg differentiation is associated with marked induction of p27kip1, the natural inhibitor of CDK2. This suggests that effective Treg development or function may require tight control of CDK activity. Indeed, conventional CD4+ T cells genetically deficient for p27kip1 exhibited defective induction of Foxp3 in response to TGFB in vitro, which was associated with CDK2-mediated phosphorylation of Foxp3 as measured by a novel phospho-specific Ab. To determine whether p27kip1 is required for Treg function in vivo, we used p27kip1-fl/fl-Foxp3-YFP-Cre mice in which p27kip1 is specifically deleted in the Treg lineage as recipients of cardiac allografts treated with CD28-CD40 costimulatory blockade. While this treatment led to long-term acceptance of cardiac allografts in p27kip1-sufficient control recipients, recipients with Treg-specific deletion of p27kip1 rejected their allografts. These studies establish a Treg-intrinsic role for p27kip1 in Treg stability and function, and point to the cyclin-dependent kinase pathway as a potential new therapeutic target for promoting transplantation tolerance.

Discovery of new disease-associated regulatory elements controlling inflammatory gene expression in T cells:

Interleukin-2 is a potent T cell growth factor with crucial roles in both immunity and tolerance. Genetic studies in humans and mice demonstrate a role for IL2 in autoimmune disease susceptibility, and for decades the proximal IL2 upstream regulatory region has served as a paradigm of tissue-specific, inducible gene regulation. We have used a combination of ChIP-seq, ATAC-seq and 4C-seq analyses of of chromatin and chromosome remodeling to identify a novel, long-range enhancer of the IL2 gene located 83 kb upstream of the transcription start site. This element can potently enhance IL2 transcription in recombinant reporter assays in vitro, and the native region loops to physically interact with the IL2 gene in vivo in a CD28-dependent manner. We have now edited this ~500 bp element out of the mouse genome using CRISPR/CAS9 in fertilized eggs, and CD4+ T cells from animals homozygous for deletion of the IL2-83 enhancer exhibit a ~80% reduction in IL-2 secretion in vitro. Preliminary analysis of young IL2-83 enhancer-deficient animals suggests largely normal hematopoiesis, but accumulation of activated phenotype CD4+ T cells in the peripheral lymphoid tissues. This cis regulatory element is evolutionarily conserved, and contains human SNPs associated with multiple autoimmune disorders. These results indicate that the regulatory architecture of the IL2 locus is more complex than previously appreciated, and suggest a novel molecular basis for the genetic association of IL2 polymorphism with autoimmune disease. This IL2-83 enhancer knock-out mouse represents a valuable model to study graded effects of this cytokine on activation-induced cell death, CD4 T cell differentiation, CD8 T cell memory, and regulatory T cell homeostasis in vivo.

Graduate Groups
Cell and Molecular Biology
Immunology
Education
B.A. (Microbiology), Miami University , 1991
Ph.D. (Medical Microbiology and Immunology), University of Wisconsin-Madison, 1996
Postgraduate Training
Post-Doctoral Fellowship in Microbiology, University of Pennsylvania, 1996-1999
Research Associate, University of Pennsylvania, 1999-2001
Awards and Honors
Honorary Research Summer Fellowship - awarded by the Idaho National Engineering Laboratories, through the Associated Western Universities, Inc. and the Department of Energy, 1990-1991
National Institutes of Health Fellowship in Immunobiology of Normal and Neoplastic Lymphocytes - NIH/NCI-sponsored post-doctoral traineeship awarded at the University of Pennsylvania, 1996-1999
UpJohn Young Investigator Award - awarded for the best paper presented by a young investigator at the American Society of Transplant Physicians Symposium, Chicago, Illinois, 1998-1998
President's Young Investigator Award - awarded for outstanding paper presentation by a young investigator at the American Society of Transplantation Symposium, Chicago, Illinois, 1999-1999
Best Platform Presentation - Great Lakes International Imaging and Flow Cytometry Association, 2000-2000
NIH/NIDDK K01 Mentored Research Scientist Development Award. A three-year grant awarded for the project entitled 'T cell Division, Survival and Memory in Transplantation', 2000-2000
Department of Pathology and Laboratory Medicine Nominee for the Pew Scholars Award, 2003-2003
Basic Science Investigator Award, American Society of Transplantation, 2012
Memberships and Professional Organizations
American Society of Transplantation, 1999 - present
American Association of Immunologists, 1999 - present
Dutch Arthritis Foundation, 2007 - 2007
American Society for Biochemistry and Molecular Biology, 2007 - present
The Wellcome Trust, 2007 - 2009
Tolerance, Transplantation, and Tumor Immunology (TTT) study section, NIAID, NIH, 2009 - 2016
University of Missouri Research Board, 2009 - 2009
Canadian Institutes of Health Research Immunology and Transplantation Peer Review Committee, 2010 - 2011
Austrian Science Fund, 2010 - 2010
NIH ZAI1 BDP-I (M2) Special Emphasis Panel, 2015 - 2015
American Society for Microbiology, 2015 - 2019
NIH ZRG1 IMM-K 90 S Special Emphasis Panel, 2016 - 2016
NIH ZAI1-GEB-I-M1 Special Emphasis Panel, 2017 - 2017
NIH ZAI1-NVM-I (S1) R24 P01 Review Panel, 2017 - 2017
NIH ZRG1 IMM-K 90 Special Emphasis Panel, 2017 - 2017
NIH ZHL1 CSR-S (F2) Special Emphasis Panel, 2017 - 2017
American Society of Human Genetics, 2017 - present
NIH/NIDCR Board of Scientific Counselors Review Panel, 2018 - 2018
NIH ZRG1 IMM-F 02M Special Emphasis Panel, 2018 - 2018
NIH ZRG1 IMM-J (03) M Special Emphasis Panel, 2018 - 2018
Tolerance, Transplantation, and Tumor Immunology (TTT) study section, 2019 - 2019
NIH ZAI1-DR-E-M1 Special Emphasis Panel, 2019 - 2019
Federation of Clinical Immunology Societies (FOCIS), 2020 - present
Hypersensitivity, Autoimmune, and Immune-mediated Diseases Study Section (HAI) study section, 2021 - Present
NIH ZRG1 IDIB-J (02) M Special Emphasis Panel, 2021 - Present
NIH 2022-05 ZRG1 F08-M 20 L Fellowship Review Panel, 2022 - Present
Web Links
Selected Publications
Gerriets VA, Kishton RJ, Johnson MO, Cohen S, Siska PJ, Nichols AG, Warmoes MO, de Cubas AA, MacIver NJ, Locasale JW, Turka LA, Wells AD, Rathmell JC, Nature Immunology 17(): 1459, 2016, PMID:27695003
Parul Mehra and Andrew D. Wells, Molecular and Cellular Biology 35(22): 3880, 2015, PMID:26351138
Chen Y, Chen C, Zhang Z, Liu CC, Johnson ME, Espinoza CA, Edsall LE, Ren B, Zhou XJ, Grant SF, Wells AD, Chen L., Nucleic Acids Research 43(2): 1268, 2015, PMID:25567984
O'Brien S, Thomas RM, Wertheim GB, Zhang F, Shen H, Wells AD, The Journal of Immunology 192(11): 5118, 2014, PMID:24778448
Shin DS, Jordan A, Basu S, Thomas RM, Bandyopadhyay S, de Zoeten EF, Wells AD, Macian F., EMBO Reports 15(9): 991, 2014, PMID:25074018
Foxp3 Protein Stability Is Regulated by Cyclin-dependent Kinase 2
Peter A. Morawski, Parul Mehra, Chunxia Chen, Tricia Bhatti, and Andrew D. Wells, The Journal of Biological Chemistry 288(): 24494, 2013
Neelanjana Chunder, Emily A. Rowell, Liqing Wang, Wayne W. Hancock, and Andrew D. Wells, The Journal of Immunology 189(12): 5659, 2012, PMID:23136201
Conserved Intergenic Elements and DNA Methylation Cooperate to Regulate Transcription at the il17 Locus
Rajan M. Thomas, Hong Sai and Andrew D. Wells, The Journal of Biological Chemistry 287(30): 25049, 2012
Chromatin remodeling as a molecular basis for the enhanced functionality of memory CD8+ T cells
Northrop, John K., Wells, Andrew D. and Shen, Hao, The Journal of Immunology 181(): 865, 2008
Transcriptional regulation by Foxp3 is associated with direct promoter occupancy and modulation of histone acetylation
Chen, Chunxia, Rowell, Emily, A., Thomas, Rajan, Hancock, Wayne, W. and Wells, Andrew D., The Journal of Biological Chemistry 281(): 36828, 2006